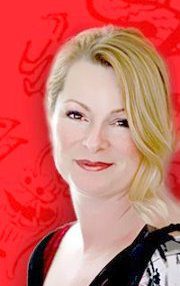 Choosing a Feng Shui consultant is like choosing a health care professional. You want someone qualified who understands your needs, is reliable and trustworthy. You need to know their qualifications and training before entrusting them to help you make some of life's most important decisions. Complete Feng Shui conducts consultations with integrity. All information is treated in the strictest confidence.
Michele has been in demand as a Feng Shui consultant for nearly two decades. Trained by Master Raymond Lo of Hong Kong, Juliana Abraham Feng Shui Centre in Perth, Western Australia, and has studied with Dato Joey Yap and Lillian Too. Michele maintains her Master studies each year to ensure she continues to provide clients with the best of her skills. Michele has an uncanny ability to read charts and has a fantastic insight into people. She combines experience and natural intuition with the multi-layered discipline of Feng Shui, to deliver positive outcomes for clients. Michele's approach is practical, realistic and simple. She adores the reward of making a difference in the lives of her valued clients.
Having studied architectural drafting and interior design and working with interiors and renovations on her own homes it was a natural progression to incorporate Feng Shui and metaphysical studies into those projects. Applauded for her style, Michele was often asked if she could share her gift with others. Passion and dedication, combined with further studies, saw her first Feng Shui business, Energise Life Feng Shui born and evolve into Complete Feng Shui.
Michele conducts onsite Feng Shui consultations for residential and corporate clients. An accredited teacher, at recognised training institutes, author and public speaker with numerous radio and television guest appearances. Michele works alongside families, with residential homes, developers, architects, interior designers, real estate agents, restaurants, cafes, day spas and retail stores.
For any existing or proposed business client Michele can help with staff recruitment, choosing the best location and orientation for business premises, improving the atmosphere and working environment, and advisement on business stationery such as letterheads and business cards.
For the residential client, Michele offers guidance on how to improve health and harmony in the home, how to choose the best home for you and how to improve the chances of selling your home. Other services include how to choose a suitable carer for children or elderly family members and how to improve children's behaviour, sleep and studies.
Michele's practice and qualifications include Classical, Form, 8 Mansions, 24 Mountain Compass, Flying Star School Feng Shui. Site selection and design. Metaphysical studies of Four Pillars of Destiny / Bazi / Pa Chee, Qi Men, Millionaires Feng Shui with special interest and studies on Feng Shui Love and relationship luck.
Michele teaches beginner to practitioner Feng Shui seminars, workshops, courses and retreats, as well as conducting on-site learning experiences at homes and businesses. Students receive complete course notes. For those who have mastered the basics of Feng Shui and wish to continue their studies and share their knowledge with others, there are courses to explore.
With an ability to relate to people from all walks of life. Based in Perth, but regularly consulting in Singapore, Bali and eastern states of Australia on residential, business, and commercial properties.

Michele is now Vice President of AFSC