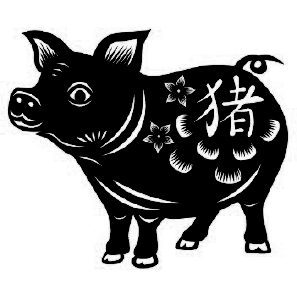 What is in store for you in 2019
Chinese New Year arrives on February 5, 2019.
A year of festive, relaxed and widespread energy so fingers crossed 2019 to be a joyous year full of achieved goals…
Do you realise that every year your home's energy changes due to Stars that enter your home? In Feng Shui they are called Flying Stars and are either positive or negative in energy. Your Chinese Zodiac animal sign also plays a significant role in your year's outcome. Yearly seminars and maintenance updates reveal:
What is instore for your animal sign for 2019 – for overall luck, career, money, health and home environment!
How your home's energy is being affected by Chinese astrology and the Flying Stars.
What cures to put in place to help appease the negative Flying Stars.
What enhances to put in place to help make the most of your positive Flying Stars.
2019 Feng Shui & Astrology Seminars and maintenance updates gives you the advantage by being prepared with insight for health harmony love and business opportunities. Tips for your home from Flying Stars, Chinese Astrology and Bagua, tune into the time changes so vital to take into consideration during 2019 Year of the Earth Pig representing humility, reliability, loyalty and generosity, is a competitive and pragmatic energy. …
2019 brings forth some fresh new festive, relaxed and widespread energy so fingers crossed 2019 to be a joyous year for all… But well-considered actions will be better rewarded than risk taking during the Year of the Pig 2019.
With feelings of abundance and lightness throughout the Year of the Earth Pig, be mindful of, the dominant presence of the Earth element, which has the effect of stagnating and stabilizing the often joyous and ephemeral year-long energies which are specific to Year of the Pig.
The carefreeness of the Year of the Earth Pig 2019, marks the end of a complete rotation cycle of the twelve signs of the Chinese zodiac, is also a signal to make a well-deserved break, and for everyone to take the opportunity to analyse the previous year. As this ends the Chinese calendar cycle, it is time to reflect on the past. 2019 being a period of joy and relaxation, the benevolence of the Pig energy during 2019 will be felt in many areas throughout 2019.
The personality of the Earth Pig specific energies in the Year of the Pig 2019, reasonable and more robust than his peers, the Earth Pig manages to make projects a reality thanks to strategic vision and business skills. Happy and responsible, greatly attached to family, the Pig does not count time or energy when it comes to feeding and protecting family. An energy of Wealth in many forms the Pig has a sense of timing, never in a hurry, can at times be sluggish and not ambitious. Competitive with natural humility. Pigs easily accumulate and are accepting, intelligent, perceptive, and independent they can be considerably determined. They are also reliable and wise in times of a crisis…
Be prepared for 2019 Earth Pig… While you MUST be well-informed and prepare to stay safe and go beyond the accepting Pig energy, you should also try to optimize benefits from your Four Pillars (birth chart) and 2019, which highlights your friends and allies.
To welcome in the Year of the Earth Pig, start de-cluttering your space now.
The Annual Flying Stars are the Feng Shui energies that relate to the compass directions on the world chart for 2019. Annual Flying Stars have a major impact on your life with each New Year.
Each year, it is important to consider these yearly changes. It is important in Feng Shui to be prepared and to take the opportunity of benefiting from the auspicious changes and to negate the inauspicious changes that the Year of the Earth Pig may bring.