Feng Shui Consultations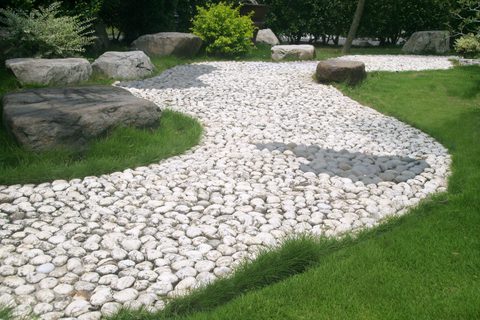 There are many reasons why people request a Feng Shui consultation, but all of them include a wish to improve their environment and lifestyle.
My approach to Feng Shui is realistic and practical. I listen to the client's needs and discuss any limitations. There is little point in suggesting that you should knock out a wall if this can't be done for structural or other reasons.
GOOD FENG SHUI HAS MANY BENEFITS
It can improve and increase the harmony, health and prosperity for the occupants of a home or office.
It can improve opportunities for selling a property.
It helps you choose the right colours and elements when painting and renovating.
It creates the right balance for your home.
It can help you select an auspicious home for you and your family.
FENG SHUI SERVICES OFFERED BY COMPLETE FENG SHUI
On site inspection
Compass reading
Building Flying Star analysis and chart
Annual Flying Star analysis and chart
4 Pillars of Destiny analysis and chart
Form school Analysis
Colour choices
Recommendations
Products and cures
Detailed written report
Complete Feng Shui conducts all consultations with integrity. All information is treated in the strictest confidence.
A comprehensive Feng Shui consultation involves a reading of the home or business, and the making of a personal Four Pillars Chart for each occupant. Have you ever noticed how some people always seem to land on their feet, while others struggle through life?  Most of this comes from what is called 'Heaven Luck'.   We can access this by using the Four Pillars of Destiny or BaZi, which is a birth chart for the individual. It can be a powerful tool to guide your life choices.
There are many benefits to be gained from a Four Pillars of Destiny chart.
It can help you understand yourself and your relationships with family members.
It helps you choose appropriate colours for your home, clothing, office and business stationery. It also helps select the right furnishings and materials for your environment such as flooring material, fabrics, plants, and the like.
Your personal Four Pillars chart will also help you understand what careers suit you best and identify characteristics such as intelligence and resourcefulness; and will also assist in areas such as relationships and money. By examining the many elements and aspects of our existence it is possible to better balance our lives.
When having a consultation it is important to consider what changes, if any, you require in your home. All homes and businesses are maps of who we are; our past, present and future.  While there is no 'bad' home, there are ways to make any home better, more comfortable and more harmonious.
There are several schools of Feng Shui including:
Form School (physical). Analyses the shape of the land and flow of the energy. The shape of the environment such as mountains, water, roads, buildings, and general surroundings structures.
4 Pillars of Destiny (Chinese Astrology chart), this also assists with colours and elements required by each person.
Bagua (different aspects of life, eg, career, health, prosperity).
Eight Mansions (auspicious and inauspicious directions).
Flying Stars (the energy of the home).
Where possible, all schools of Feng Shui are incorporated in your consultation, which gives the best results for you.
Form School – the exterior and interior observation. With Form School you look at the placement of ponds, water features, mirrors, T-junctions, furniture, trees, paths and much more. All of these have an effect on your home or business.
Bagua – is used to identify the location of the different aspects that the client wishes to improve such as career, health, prosperity, education, relationships, etc.
Eight Mansions – identifies the auspicious and inauspicious locations and directions of the premises as well as for the individual people therein. Where possible, recommendations are made about the best placement of beds, reception and office desks, and other furniture to take advantage of the most auspicious directions.
Flying Stars – is used to identify where the negative and positive energies are located within buildings. Flying Stars examines the energy pattern of the building, much like Four Pillars and Chinese Astrology relates to the individual.
Once the energy pattern is known, the colour placement and cures can be used to fine-tune your home or business. The calculations used in the Flying Stars method of Feng Shui are based on thousands of years of observation of man in his environment. Flying Stars is a mathematical, analytical process involving a compass reading and the age of the building. Flying Stars is a time dimensional form of Feng Shui, which is used to provide balance within in the energies that are present.
Just like a horoscope, your building can have yearly positive and negative influences – this is called Annual Flying Stars and can be forecast and remedied on a yearly basis with a maintenance update.
Four Pillars of Destiny (also known as BaZi) – gives an indication of what is happening within each individual occupants or staff member's life. It also assists with selection of the best colours and elements to support and provide balance.
Each consultation is different and unique. All of the charts are done by hand; so that you know the energy, focus and time expended is specific to you, your home, business and family.
To make a correct chart, A4 copies of architectural or shire plans of the premises are required. If no plan is available, Complete Feng Shui can draw one up. Also required is the year the premise was built, and times and dates of birth of all the usual occupants. If birth times aren't known, this can be worked around.
An on-site consultation takes about half an hour. The report will be delivered approximately 7 to 14 days after the on-site consultation, and requires an hour and a half to two hours to explain. Clients can then phone or email any subsequent questions they may have for up to a month after the delivery of report.
Complete Feng Shui has been operating for more than 10 years; the experience and knowledge gained will be brought to your Feng Shui consultation.
COMPLETE FENG SHUI OFFERS CONSULTATIONS TO SUIT EVERY BUDGET
Verbal On-Site Consultation – I visit the premises to take a Lo Pan (Feng Shui compass reading) and examine the exterior and interior of the building and provide oral recommendations regarding your premises.
The Schools of Feng Shui used for this consultation are Form School, Bagua and Eight Mansions.
New Home Advice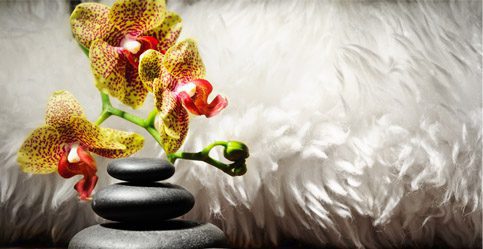 Advice regarding your block and best placement for your home or business building. Correct placement on your floor plan for optimum harmony and prosperity for your new home. The advice can be provided via email.
The Schools of Feng Shui used for this consultation are Flying Stars, Bagua, and Eight Mansions.
Current Year Advice and Report for your Home
This is a written report which can be posted to you or delivered personally, which gives you all the information needed for the current year.
The Schools of Feng Shui used in this consultation are Flying Stars, Bagua, and Four Pillars of Destiny
Building Consultation only
For a single storey residence ($100 extra for each additional storey)
The Schools of Feng Shui used for this consultation are Form School, Flying Stars, Bagua and Eight Mansions.
Building Consultation with Four Pillars of Destiny
For a single storey residence (each additional storey $100 extra) with BaZi Four Pillar charts.
The Schools of Feng Shui used in this consultation are Form School, Flying Stars, Bagua, Eight Mansions, and 4 Pillars of Destiny.
Business Consultation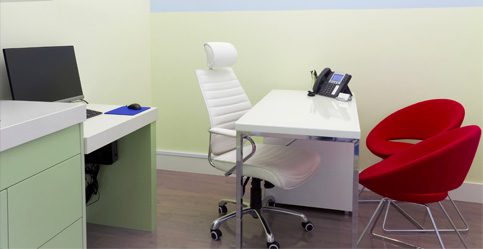 Written report incorporating Form, Compass, Flying Stars and Kua Directions.
Advice on colours, decor and furniture placement.
Staff placement recommendations.
Advice on water feature placement to enable stimulation of your businesses financial prosperity.
Recommendations on how you could improve ALL aspects of your business by activating positive energies and neutralising negative energies.
Focus will be on all rooms in the business.
Favourable directions for all the staff.
Remedy suggestions that are inexpensive and practical that blend with your décor.
Business card analysis and report for your business.
Business Card Analysis
Whether you are a new business just starting out, or an existing business; your business card can be your first point of contact. It can say so much about what kind of business you are operating, and what sort of business person you are. What is your business card saying about you? Is your branding getting the 'WOW' factor across?
There are usually three aspects business owners would like to bring to their business, they are:
More clients
To get their intelligence/reputation across to their existing and potential clients
More turnover (without this you will not be in a position to provide your clients with the services they must have from you).
All of this can be achieved through the application of Feng Shui principles on your business cards and carried over to all of your promotional and marketing material.
Business Card Analysis service includes:
Full written report with recommendations including colours, elements and placement of crucial information
Diagram of card placements
Comments on existing business cards.
This is a service that can be provided via correspondence.
Remote Consultation
With today's technology I can use tools such as Google Earth to give
extremely accurate compass readings, allowing me to look at and analyse the surrounding landforms. The street view function enables me to view the front of the home, in addition to the street on which the home is located.
Complete Feng Shui will provide a remote consultation that is tailored to your own home or business. You will receive a book-length comprehensive report in PDF format or by post. This is your own book of Feng Shui, tailored to your home.
The Schools of Feng Shui used in this consultation are Flying Stars, Bagua, and Eight Mansions.
There will also be many general tips and hints for each room in the home, in addition to an overview of the challenging yearly energies for the current year.
There are a few conditions that need to be met for a remote consultation:
There is a questionnaire to be filled out about your home or business. The property must be able to be viewed using Google Earth. I require the age of the building, and scaled floor plans of the home must be emailed to me.
Houses that have had internal renovations can be analysed, however, any renovations affecting roof lines will need to be checked prior to a price being quoted.
The written report will include chart analysis including Form, Compass and Flying Stars Schools of Feng Shui. Recommendations on how you can improve all aspects of your life by activating positive energies and neutralising negative energies in every room of your home or business. Remedy suggestions that are inexpensive and practical, and incorporate the Five Elements will be provided as part of the report; also such things as water feature placement to stimulate financial prosperity will be explained.
There will be advice about supportive colours and elements for each room in the home or business, as well as furniture placement and staff placement in your business premises.
Annual Feng Shui Consultation
The Flying Stars School of Feng Shui is about the long-term, life energy of a building. Every building has negative and positive areas and they can tell us so much about what is happening in a home or business. In an overall assessment there will be the building's Flying Stars and recommendations to weaken and or avoid negative areas and strengthen, activate and use the positive areas. These Flying Stars numbers always stay the same, just like a person's destiny chart, this is the buildings destiny.
Every year from the 4th February we have Annual Flying Stars arriving as well, these will further influence a building's luck for that current year and can have major impact on the home or business. The front entrance of a home or business can be prosperous one year, and then not so favourable the next. The Annual Flying Stars is charting where each of the Annual Flying Stars are located for the current year, and what impact they will have on you – and what to do about them.
Annual Flying Stars Feng Shui includes advice with a full written report on recommendations, Annual Flying Stars chart, annual cures and Chinese New Year report.
It is customary to have annual Feng Shui done around January and February of each year to give your home the best advantage, but I advise it is worth having this completed at any time of the year.
Cost and Time Required
All reports are designed for your home or business, therefore no two reports are the same. There is no standard fee due to the many variables in each home or building as well as the client's particular requirements. After assessing your needs, a quote for your Feng Shui consultation will be provided. As homes and businesses vary in size and number of occupants, the time spent will also vary.
For Home or Business Building Consultation with Four Pillars of Destiny – there is a brief on-site consultation, prior to which I will have completed all the charting, findings and reporting in my office, to save time. (There can be up to 12 hours of preparation of charts and reports). You should allow for approximately one and a half to two hours for the delivery of report, and one hour for a follow-up visit.
Feng Shui on a Budget Consultation – some of the charting is done prior to the on-site consultation, and the remainder on-site.
Feng Shui on a Budget – verbal consultation that is charged at an hourly rate with an initial call-out fee.
New Home Advice – is also charged on an hourly rate.
Outside the Perth metropolitan area there will be an extra charge of $100.
A $100 deposit is required at the time of the on-site consultation and the balance of payment is to be paid in-full when the report is delivered.
Rural, National and International
Complete Feng Shui regularly travels and is invited to conduct Feng Shui consultations for residential, commercial and corporate clients all over Australia and overseas. Most consultations are in person, but it is possible to arrange a remote consultation.
Booking and Paying for Your Consultation
Complete Feng Shui accepts EFTPoS, cash or cheque payments.
Please specify if the invoice and receipt should be made out to your business or yourself.
Phone me on 0421 116 799 or email michele@completefengshui.com to discuss any questions you may have, or to make an appointment for your Feng Shui Consultation.
TESTIMONIALS
Complete Feng Shui's clients range from owners of a humble beach shack in Lancelin to mansions in Peppermint Grove.
From micro business premises to corporate business in the city; I have been employed by Bremick Group Mt Lawley, for numerous buildings over the last couple of years, and they have referred many of their clients from cafés to hairdressing salons in the city to me. I have also reviewed many premises for Yenem Engineering. Wolfe Home Builders and Renovations employ my services and refer clients to me for assessment and assistance.
I have also assisted business enterprise centres, city accounting firms, chiropractic clinics, dentists, medical centers, New Age health groups, day spas, beauty salons, hairdressing salons, real estate agencies, building companies, wineries, restaurants, cafés, environmental companies and engineers from Karratha to Margaret River.