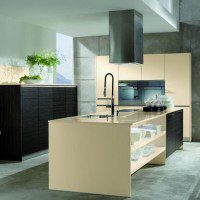 The kitchen is an important area, sometimes described as the "soul of the house" It is the part of the home that both affects and is influenced by the mother energy of the home. This area embodies all the important elements that bind members of the household together – love, unity, patience and compassion.
Your kitchen should always have sufficient lighting, and be airy and spacious.
Kitchens should never be located in the middle of the home; the best position is nearer the back than the front of the house.