Take the stress away for a transformational journey with Complete Feng Shui and Feng Shui FOR YOU transformational retreat. Immerse yourself in 5 days of Feng Shui and Chinese Astrology, one of the world's most ancient arts and science of placement, to bring about balance between people and their environment. It is an ancient body of knowledge which originated thousands of years ago, in China, holistic mind, body, spirit, enabling you to tap into your greatest potential… YOU
Are you ready to be challenged and awakened to a practical, realistic and simple approach to Feng Shui?
Join us for this phenomenal retreat in the heart of beautiful Ubud, and be taught by skillful Feng Shui specialist Master Michele Castle.
An informative, peaceful retreat in idyllic Bali for beginners who'd like to increase balance, harmony, health and prosperity in life and work.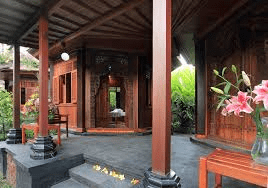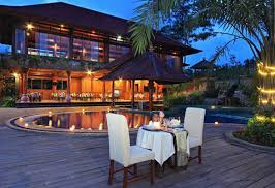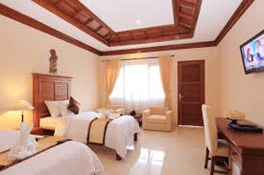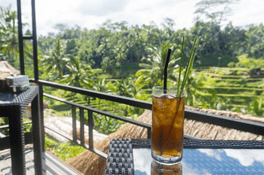 Transformational Feng Shui for YOU…
Sunday 6 May 2018 to Friday 11 May 2018
I invite you to join me on the magical island of Bali for this transformational Feng Shui retreat and cultural exploration.
YOUR TRANSFORMATIONAL PACKAGE INCLUDES:
5 nights accommodation in Ubud, Bali in an air-conditioned room
Return airport
Welcome pool side BBQ dinner
Daily buffet breakfast
3 retreat lunches & juices
Cultural ceremony and dinner
Healing ceremony
Closing Farewell dinner
Complimentary wi-fi internet connection
5 days Feng Shui and Chinese metaphysical workshops
Learn how your home's Feng Shui influences your luck and environment
Increase your luck for a new job/career
Find love/enhance relationships
Chinese astrology for wealth and abundance
Vision board and aspirations for your future
Better living through Feng Shui Compass School and much much more …
$2297 (twin share) – single supplement available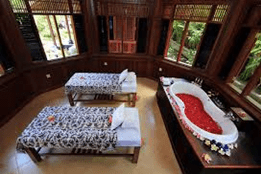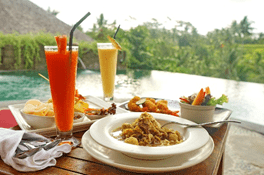 TOUR EXCLUSIONS:**
International Flights to and from Bali
Travel Insurance
Visa as applicable
Some meals as per itinerary
Payment plans are available for this retreat.
Prices are subject to availability and change without notice.
Booking terms and conditions apply
For international bookings made outside of Australia a US $20 bank service fee applies.
EARLY BIRD SPECIAL!
Book and pay deposit before 10 November 2017 and receive a FREE personalised 2018 Chinese New Year Postal update valued at $200
This Feng Shui retreat does not require any previous Feng Shui studies or knowledge….
Understand your Homes Feng Shui and your Chinese astrology chart, and how to enhance and make both work for your future. Energize your being with amazing surroundings, divine food and exceptional company.
Feng Shui and Chinese metaphysical studies, increasingly popular in the West, as people discover that by following its principles of furniture placement and the right use of colour, they can dramatically improve the atmosphere in their homes, relationships, business and environment. Thus, increasing their overall happiness and wellbeing.
We all wish for the best possible support for good health and prosperity. These principles can be applied to your home and self. Feng Shui works on the basis that there are energy currents – known as Chi – that flow through the home. When these flows through the home, the atmosphere is vibrant and positive. But when blocked, negative energies and obstructions are present. If energy is stagnated, it and may cause damage to health and attitudes of the people living there, creating arguments, sickness, misfortune, bad luck, setbacks and difficulties.
Whether for relaxation, rejuvenation, knowledge, cultural experience, your inner healing and wellness journey begins at a beautiful wellness resort and spa nestled in enchanting Bali.
Come to an idyllic cultural tropical Paradise to enjoy the following possibilities…
5 Feng Shui Study day's for how to Feng Shui your life with health wealth and prosperity. details of interior placement, colour and energy flow Step-by-step guide to Feng Shui your own home
You will be given different solutions to improve your home environment and work area. I will draw from my wealth of experience to provide practical examples.
Individual practical Feng Shui learning for your own home and space clearing tips
Authentic Chinese Horoscope Reading and understanding
Healing manifestation ceremony and vision boards and aspirations workshop for your future
A course workbook will be provided for every participant.
This retreat is open to people with all levels of Feng Shui experience, as each student will practice according to their individual needs.
Complete Feng Shui
Contact Michele to book your spot
michele@completefengshui.com
+0421 116 799